Take off with the video of your paragliding experience!
The strides of take-off, the new dimension offered to you, the panoramic and peaceful world above the Puy-de-Dôme… All this can be seen and seen again with a memory video in High Definition! Thanks to it, you will leave with magical memories and will be able to rediscover this wonderful flight and the enchanting panorama of the Puy-de-Dôme seen from the air, alone or with your loved ones, so that this moment will remain forever in your mind.
The camera, embarked at the end of a telescopic pole, offers the possibility of taking videos as well as photos, each one more original than the last. At your request, you can film yourself and thus become the director of your own adventure! In any case, wide-angle shooting will be able to sublimate your emotions of the moment and the landscapes of this great aerial walk around the most beautiful volcanoes of Auvergne.
Price : 20€
Do you want to make memories or see how you reacted in the air? Take the basic video option, available with all our packages!
Your monitor will produce high-resolution, stabilised video and photos using a GoPro Hero 7, 8 or 9 camera. This camera is embedded at the end of a telescopic pole which allows you to take very original shots with the wide angle. As you can see on the videos, you can frame the landscape, the whole crew and even part of the sail.
As soon as you take off, he will be able to pass you the boom so that you can be the director of your scenography. At the end of the flight, he will give you the film on a 16Go micro SD card that you can keep…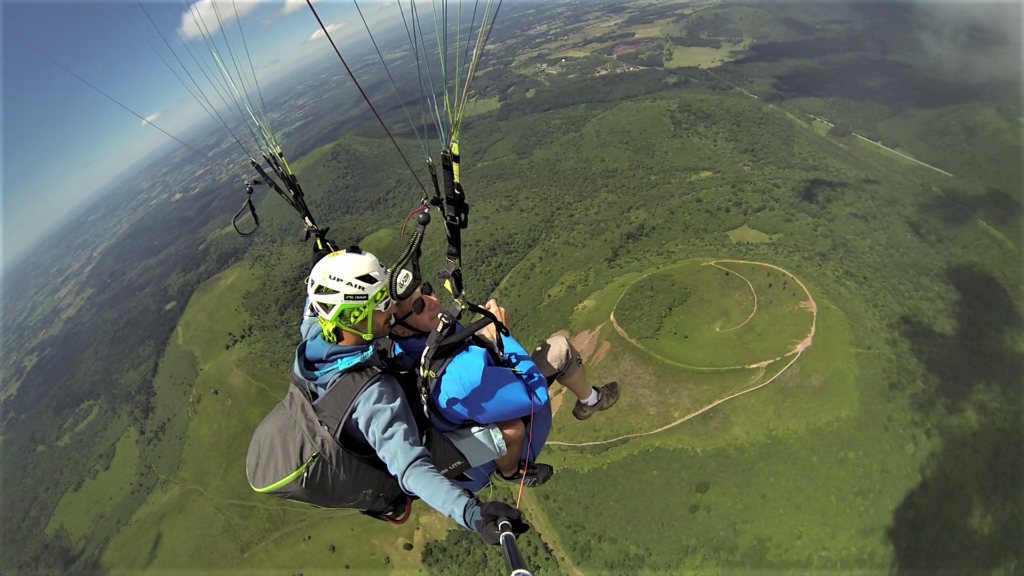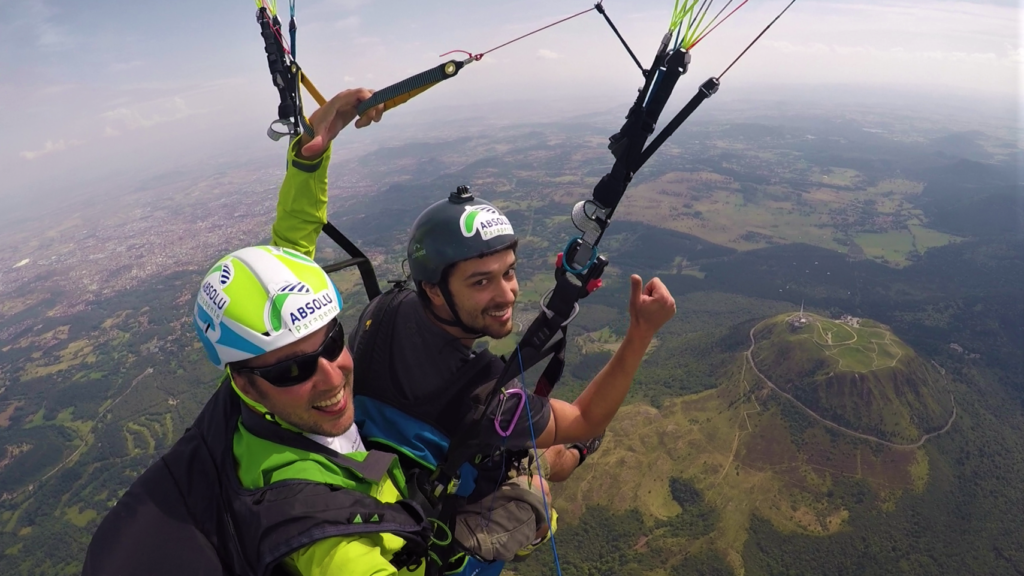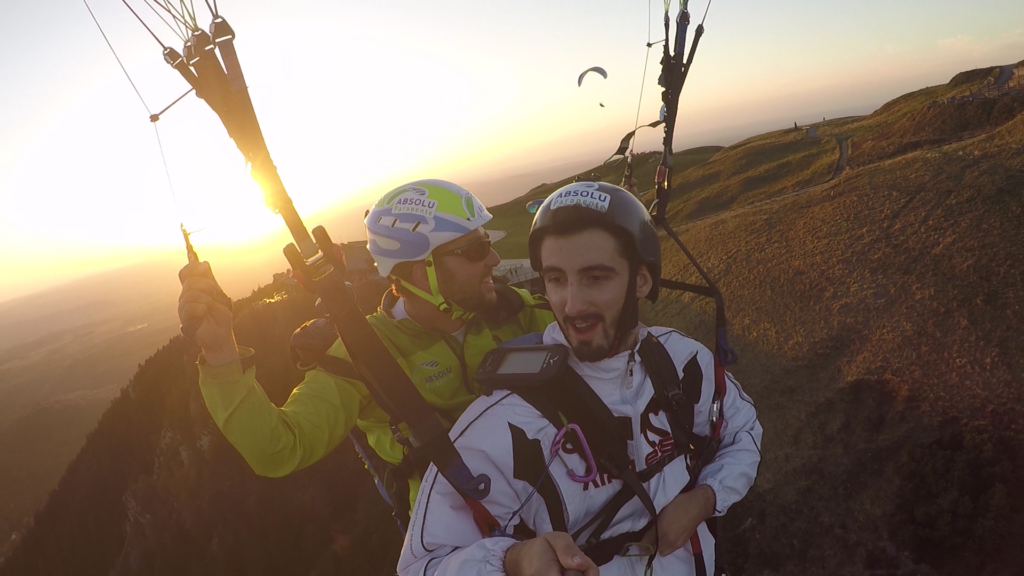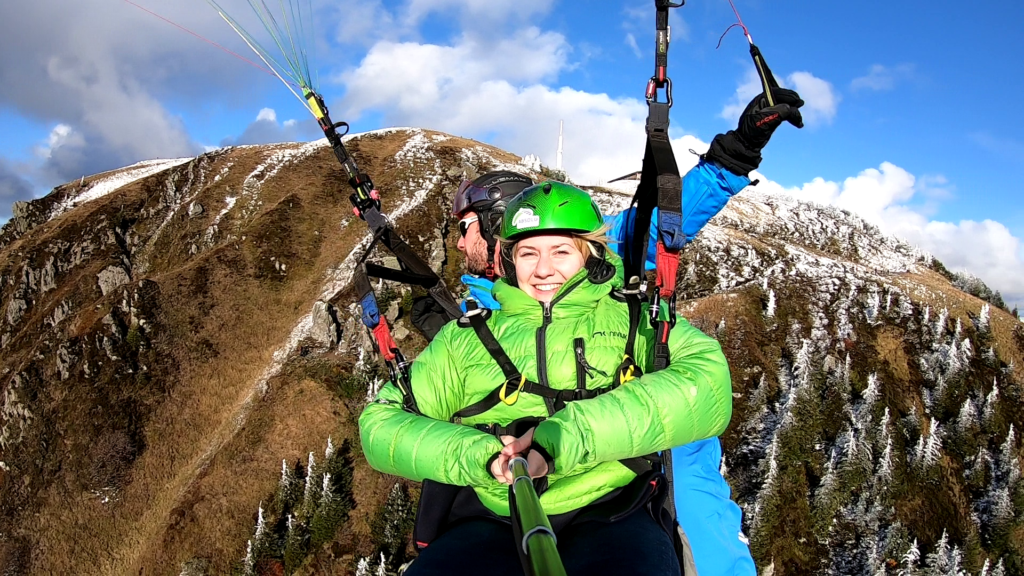 For a more complete video, check out the video editing option. A video edited by a professional video lab with animation and music.
The basic video option is available with all our paragliding flight at the Puy de Dôme.